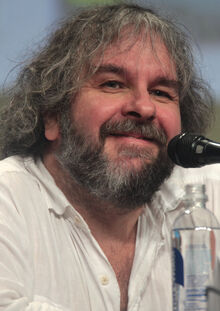 Peter Robert Jackson (born 31 October 1961) is a New Zealand filmmaker. He is best known as the director and producer of The Lord of the Rings trilogy (2001–03) and The Hobbit trilogy (2012–14).
Notable films include the drama Heavenly Creatures (1994), the mockumentary Forgotten Silver (1995), the horror comedy The Frighteners (1996), the epic monster film King Kong (2005) and the supernatural drama film The Lovely Bones (2009).
In December 2014, Jackson was awarded a star on the Hollywood Walk of Fame.